Christ's Hand by FadingVoices on Etsy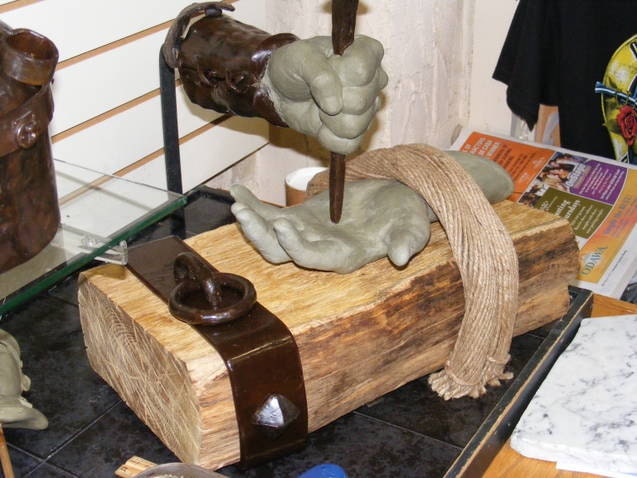 Ok, let me get this out of the way before I snark. The artwork is well done and the piece is creative.
Now then. It's creepy to want a sculpture of your Lord and Savior's hand being pierced through with a railroad spike. That is all.